Experience You Can Trust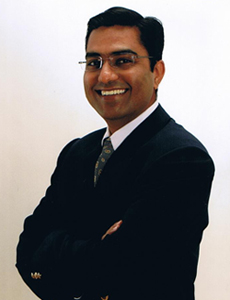 If you are looking for a dentist with impeccable qualifications, a commitment to continuing education, and a grasp of the latest dental technologies, sedation options, and procedures, then look no further than Modesto dentist Dr. Maulik Shah. In 2002, Dr. Shah received his California dental license and he's been serving patients in Modesto and the surrounding areas ever since. He is a proud member of the American Dental Association, California Dental Association, and Stanislaus Dental Society.
Dr. Shah's education did not stop when he received his license. Since then, he has earned numerous certifications, including (but not limited to):
Certification for Clear Correct & Invisilign Clear Aligner Therapy

Certification for Lumineers ultra-thin veneers
Post Doctorate certification for Six Month Smile cosmetic braces
Certification for providing oral conscious sedation
As Dr. Shah's continuing education achievements attest, he is committed to keeping abreast of the latest developments in the field of dentistry, so that he may effectively treat his patients.
Pursuing a Conservative Treatment Approach
When you visit Dr. Shah at Accord Dental Care, you don't need to worry that you will be subjected to unnecessary tests or treatments. Dr. Shah believes in promoting preventive care, to minimize the chances that patients will need more complex treatment later on. When treatment is necessary, he will discuss patients' options, and give them a voice in how best to proceed. Dr. Shah's goal is to make his customers happy by ensuring that they have a comfortable experience, and that they are pleased with their final outcome: A beautiful and healthy smile.
Learn Why Our Patients Love Accord Dental and Dr. Maulik Shah!
"Dr. Shah gave me a great smile, and his staff gave me a reason to smile. Their professionalism and hard work were very visible while they worked diligently to cover up my horrific smile I had before I entered the doors of Accord Dental"
– Keith C.
---
"As a cowardly dental patient, I have to say I actually look forward to coming to here. The office staff is outgoing and friendly and good at what they do. Dr. Shah is thorough both in the work he does and in his explanations. He is always careful not to cause unnecessary pain. I brought my 88 yr. old mother here for a crown that had come off and she was pleased with her experience here."
– Gloria O.
---
"They were very nice, fast, and efficient. I'm in a wheelchair and they met all my needs. Thank you"
– Janet T.
---
"The office is clean, very organized, and the staff is very nice and friendly. The wait is not long. I have been very satisfied with Accord dental. Thank you"
– Shelly T.
---
"Compassion, professionalism, and efficiency. Thank you!"
– Jacqualynn W.
---
"Friendly staff, clean, ultra-modern office and wonderful dentist"
– Carol Y.
To read more patient's reviews of Dr. Maulik Shah and Accord Dental, please visit NationalDentalReviews.org.
Call us Today — We'll Give You Reason to Smile
Whether your teeth are causing you discomfort or you simply want to have a more beautiful smile, Accord Dental is your one-stop-shop for all of your dental needs. Dr. Shah and his caring staff will put you at ease every step of the way. Serving patients in and around Modesto, Riverbank, Ceres, Turlock, Ripon, and Salida, we look forward to treating you. Call Accord Dental today at (209) 809-4444 to schedule an appointment.